"The content and app are so great – how you made it happen was amazing."
Anna Sutter, Head of Brand, Zumtobel Group
Sector
Manufacturing (Lighting)
Work undertaken
Creative Strategy
Trade Stand Design
Experience Design
App Design and Build
Illustration
Animation
Visual Storytelling
Background
Light+Building is the key trade fair for the lighting industry. Zumtobel Group have always presented their lighting brands individually, with flagship brand Zumtobel always taking the lead. This year, the radical decision was made to present the group as a whole. We were invited to collaborate closely on the form and content of the stand, from strategy to execution.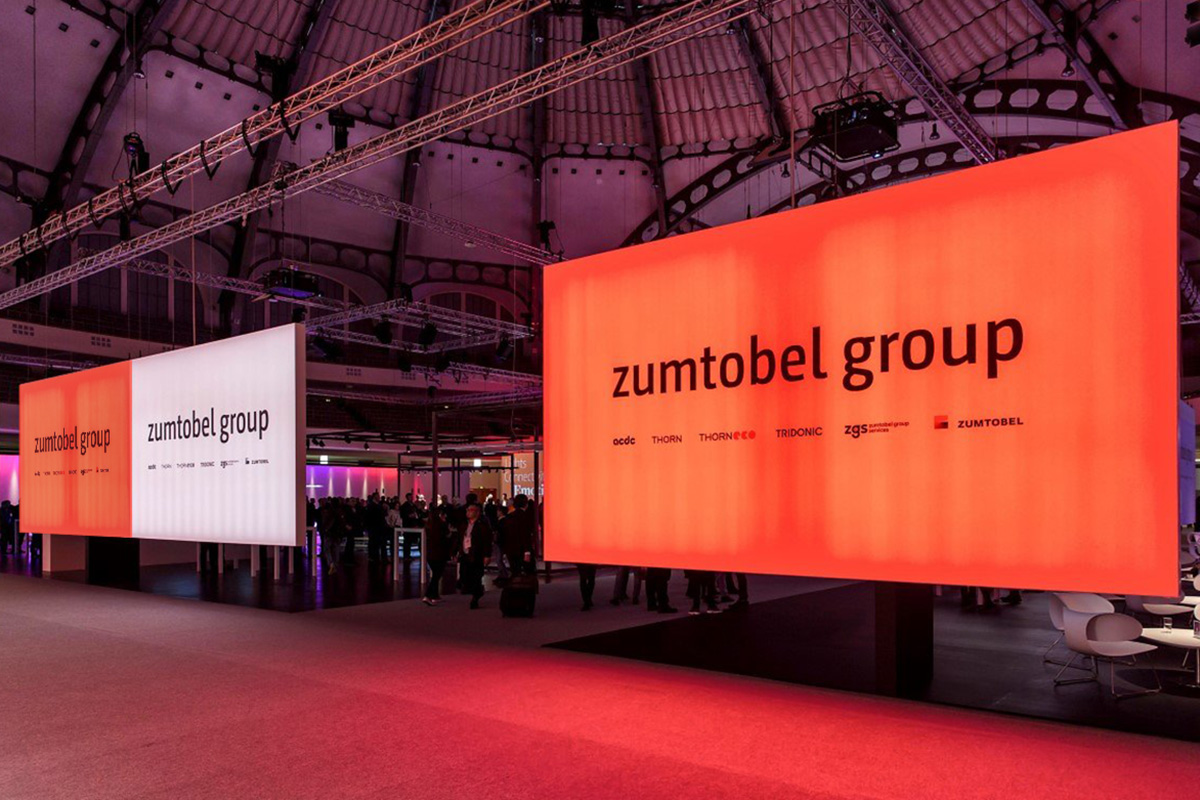 Topic
The most pressing topic in lighting is the arrival of connected technology. But while competitors show how they envisage the future, our concept was to show that it's already here: we presented four real-life case studies from four different industry segments – retail, outdoor, industry and office – showing the benefits of the new technology.
Concept
We developed the line 'Lights, Connectivity, Action' as the overall show title. This structure can be adapted to create bespoke titles describing the specific benefits technology can bring to lighting, or articulating what each of the Group's brands brings to the mix.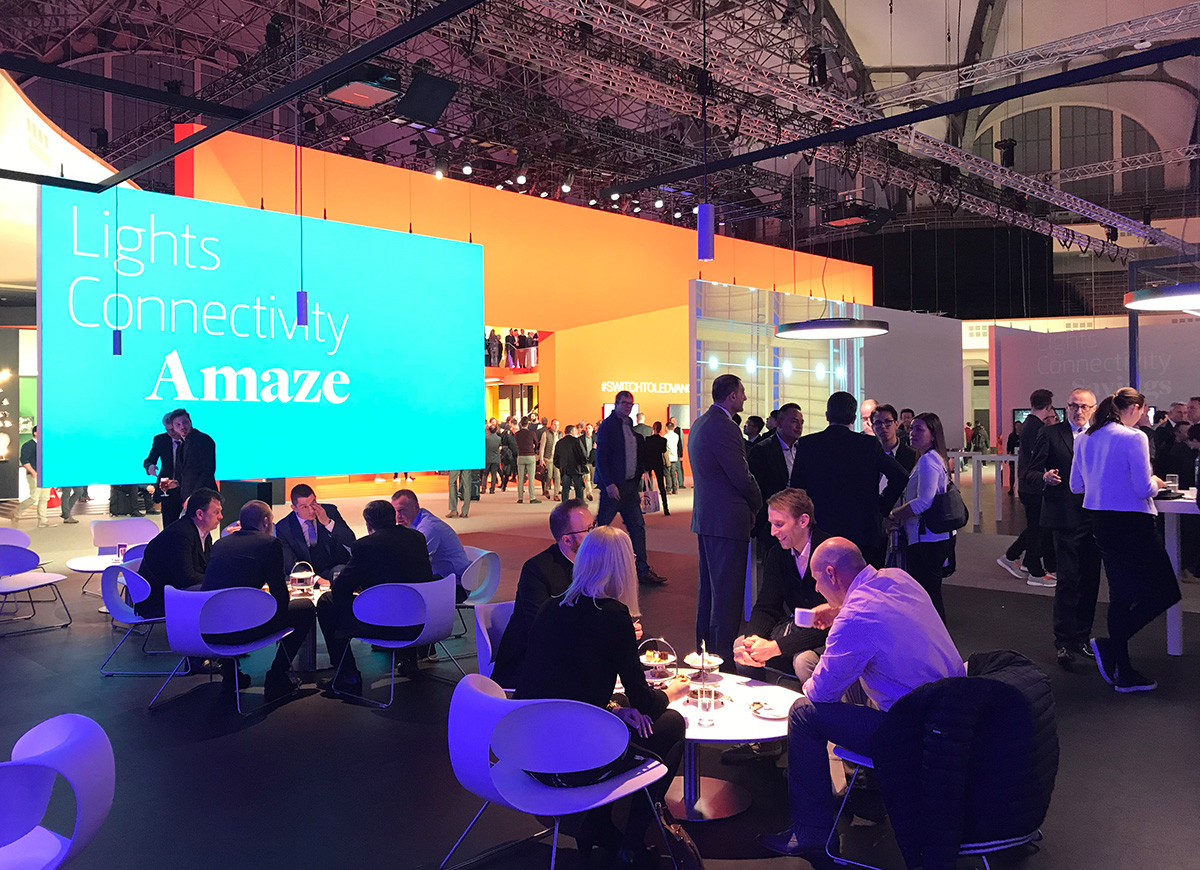 Above the bar area we curated a rolling playlist of content from each of the brands, separated by idents playing on the 'Lights, Connectivity, …' theme. For example; 'Lights, Connectivity, Amaze' for the brand acdc.
At the fair, tour guides took groups through each of the 'story stations'.
App design
For visitors to fully understand what tech solutions the Group offers, we developed an app that could tell four case studies in depth. We brought each of them to life by turning them into interactive illustrations, allowing visitors to zoom right into key scenes that demonstrated connectivity in action. The app was developed both for large touchscreen displays and iPad.
We turned complex technological detail into clear, understandable interactive presentations.
Results
After working with illustrators, animators, programmers and technicians, our team decamped to Frankfurt for the installation. As the fair opened, guided tours began interacting with each 'story station' and listening to the programme of keynote speakers.
It soon became clear that the more open layout was a welcome space to think and meet in the hectic atmosphere of the fair. Just as importantly, our group-wide approach succeeded in satisfying all internal parties. The interactive tool has lived on, and is now being used by sales teams across the Group.